Dear friends in Christ,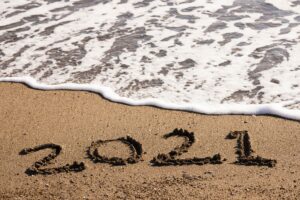 Our marketing team had a fun idea for this week's Forward Today. What if we reviewed the "greatest hits" from the last year? They found the most popular messages from our blog and social media, and I'm excited to share them here as a way to celebrate Good News as we've encountered it over the last year, even amidst trying times.
Speaking of the end of the year, at Forward Movement we've worked hard to serve the church during a tumultuous period. We've continued to give thousands of free copies of Forward Day by Day to those in prison, in hospitals, in nursing homes, and serving in the armed forces. We've offered free resources to equip the saints and strengthen congregations. If you have the ability to make a donation to support this work of hope and encouragement, your gift will change lives through the transforming Good News of Jesus. Thank you for your gifts and for your prayers. All of us are sustained by your constant support.
Blessings to you in this Christmas season.
Yours faithfully,

Scott Gunn
Executive Director
Most popular on the blog:
A detour on the journey: "If you are an exhausted person who can't muster the energy to be part of your church in the way you were two years ago, it's OK. Rest. Even Jesus needed time for refreshment and prayer, so take the time you need. The church depends on Christ alone; the church will carry on as you rest."
What to do when there's too much: "What are we Christians to do in the face of impossible problems and insurmountable suffering? I believe our response begins in prayer."
Can we understand the Trinity? Does it matter? "On Trinity Sunday, I hope we can simply enjoy the glory and majesty of God."
Most popular on Facebook: 
Advent and beyond: "[Advent Word] is an ideal social media devotion—a way to claim an often unholy space with the holiness of preparation and repentance."
All things may prosper (St. Michael and All Angels): "Michael is a warrior for good, someone who rights wrong and seeks justice."
The spiritual practice of gratitude: "Thanksgiving reminds us that God's grace defines our world."
Most popular on Twitter:
Stir up thy power: "I am so ready for God to stir things up."
Discovering a deeper practice of prayer: "When I was a parish priest, every now and then someone would say to me, "I want to pray, but I'm just not sure how to begin." If this book had existed back then, I'd have given it to all sorts of folks."
You CAN make a difference: "Don't accept 'there's nothing I can do' as reality. There's work for you. And there's work for your church. Jesus commands us to love our neighbors, and our neighbors around the world need our love."