Welcome back to the latest In Case You Missed It, a.k.a. ICYMI, our weekly blog roundup of the latest stories around the @fwd_mvt and #Episcopal world.
The story in much of the #Episcopal world has been around prayer this week. We were impressed by the way Ryan Casey Waller preached about the subject here:
(If you were impressed by Ryan's preaching, too, keep an eye on this space—he's writing a book for Forward Movement this spring!)
This week we celebrated the Conversion of Saint Paul. What does this have to do with us? Plenty, says Scott Gunn, who wrote in Forward Today that "We will be asked to admit that we were wrong – again and again – and to start over. It's incredibly counter-cultural in a world which urges us all to resist admitting error or to acknowledge that we don't have all the answers."
Marcus Halley added that Jesus' treatment of Saul, claiming him rather than destroying him, causes him to rethink how he pictures Christ: "Maybe Jesus isn't my avenging superhero, and maybe that's okay."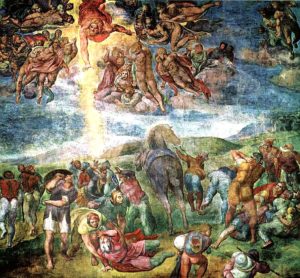 In #Episcopal world, the conversation has also begun shifting toward Lent. At Forward Movement, we're really excited about our newest book of Lenten meditations, Ashes and the Phoenix. We made this graphic explaining what it's all about:
Another one that's great for the season is On the Way: 7 Reflections on Life with Jesus, which is beautifully illustrated and bilingual in English and Spanish. Here's Hugo speaking more about the book.
Of course, our own resources are hardly the only ones for this season. One other Lenten activity that caught our eye is Episcopal Relief and Development Sunday. Here's a post from Episcopal Cafe sharing bilingual resources for your church to participate.
Wishing you all a blessed and peaceful week!