Dear friends in Christ,
One of my favorite liturgical customs comes along every year just before Christmas. In the last days of Advent, there are special prayers to be said during evening prayer starting December 17. They are called the Great O Antiphons, because each of these prayers begins with O. You can find the prayers in the Wikipedia article for the O Antiphons.
You probably know these antiphons without knowing it. The hymn "O come, O come Emmanuel" is a paraphrase of these ancient prayers. If you open The Hymnal 1982 and turn to hymn 56, you'll see this beloved hymn. At the start of each verse, there's a date telling you on which day of Advent this verse is appropriately sung.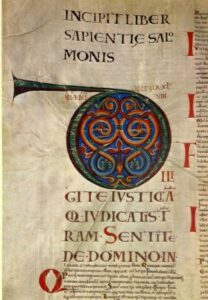 If you're like me, this a chaotic time of year. There are tasks to be finished by Christmas, there are tasks to be finished by the end of the calendar year, and there is the overall misery of this lousy year. For all those reasons, I'm especially looking forward to adding a ray of hope and light to my evening prayers over the next few days.
I'll probably just say the prayers at the end of evening prayer where additional prayers may be added. But it would also be appropriate to sing a verse of "O come, O come, Emmanuel."
Whatever you do, I encourage you to stick with Advent to the end. Our hearts and our lives need the full measure of this season to prepare ourselves to adore God-among-us.
O Wisdom, coming forth from the mouth of the Most High,
reaching from one end to the other,
mightily and sweetly ordering all things:
Come and teach us the way of prudence.
Let us all pray for prudence. Advent blessings to one and all.
Yours faithfully,
Scott Gunn
Executive Director

Subscribe to receive Forward Today in your inbox.
Photo: Wikipedia
---
Listen to today's Forward Day by Day reflection on the Forward Day by Day podcast. Find morning prayer on the Morning at the Office podcast and end your day with the Evening at Prayer podcast. Available anywhere you listen!
---
In case you missed it…
Order Now: A Journey with Mark | Forward Movement
Register for free live course, Introducing Mark | ChurchNext
Gift idea: Give the gift of prayer with a Forward Day by Day subscription
Check out our interactive Advent/Christmas Catalog | Forward Movement