Dear friends in Christ,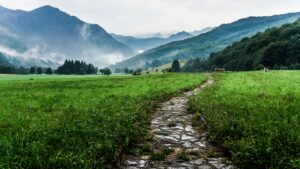 We're just a week into our annual Lenten journey. I hope yours is a blessing to you.
Perhaps in the chaos of our times, you didn't quite get started on Lent yet. I'm here to say, "It's never too late." The whole Gospel testifies to the fact that with God, it's never too late. We can always turn to God and be warmly embraced.
So if you are thoroughly enjoying a carefully-thought-out Lenten practice, I am delighted. And if you never quite figured out how you want to observe this Lent, today is a great day to do that.
You might decide to spend some time with the scriptures. Committing to reading one of the Gospels, or maybe some psalms, is a goal you can achieve. Knowing and remembering the stories of God's great love for us is always a blessing.
Prayer is also a fruitful practice if you don't already have a daily habit of prayer. It can be as easy as saying a table grace before you eat. Or you could just talk to God and share what's on your heart in the morning or evening. And, of course, you can also say morning and evening prayer with the Forward Movement prayer website or our free app (for Apple or Android). You don't get bonus points for longer prayers. What matters most is that we are sincere when we pray.
If these suggestions don't seem quite right, you could talk with a priest or with a wise friend. I encourage you to use the gift of this Lenten season to prepare with joy for the Paschal feast. We need Lent and Easter more than ever these days.
Yours faithfully,

Scott Gunn
Executive Director
---
More from our ministry:
Listen for God's invitation with new devotional, A Generous Beckoning
Pray on the go with our portable book of prayers, Hour by Hour
Starting today: Live ChurchNext course on Money and Faith with Miguel Escobar
How's your bracket looking so far? Play Lent Madness with us