Note: As we continue to pray for healing for the Rev. Canon Scott Gunn, this weekly message will feature guest writers from the Forward Movement staff and board of directors.
We're wrapping up the year by featuring our favorite or most popular messages of 2022. Today's "Top 5" post comes from Margaret Ellsworth, Forward Movement's Marketing Coordinator.
Dear friends in Christ,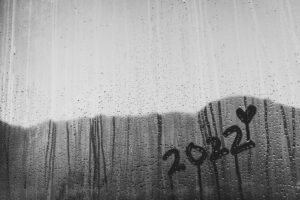 We've taken a look at our favorite content of 2022 from Grow Christians and ChurchNext – now it's time to look at our favorite messages from this very blog. As I read through this year's posts, I give thanks for the community of Forward Movement's supporters during this tumultuous year. Thank you to Forward Movement staff and board members who have shared messages of hope and good news on this blog in Scott's absence. Thank you also to our readers – for reading and sharing these messages, for your support of Forward Movement's ministry, and for your continued prayers for Scott's health and healing. It's a privilege to join you each week, looking for what God is up to in the world.
Here are five of our most-read and most-shared posts from 2022.
Curb appeal – by Scott Gunn
"Church seekers might never find their way into a great church if there isn't enough curb appeal."
Of prayer and patience – by Kate Wesch
"If I have learned anything from Scott, it's that God can do anything, and the power of prayer can indeed be miraculous."
Putting our faith and trust in God – by Miriam McKenney
"Spending time reading scripture, practicing spiritual practices, and even knowing it's essential to do those things is due to Scott's relentless call to all of us to get closer to God."
Back-to-school habits of prayer – by Margaret Ellsworth
"If you're hoping to begin or re-commit to a daily spiritual practice this fall, here are a few of my favorite ways to start."
Holy Cross Day – by Kate Wesch
"May we all glory in this mystery of our redemption, take up our cross—even if it's wobbly, or listing to one side—and follow Jesus."
We look forward to sharing even more news and inspiration with you in 2023!
Yours faithfully,
Margaret Ellsworth
Marketing Coordinator