Dear friends in Christ,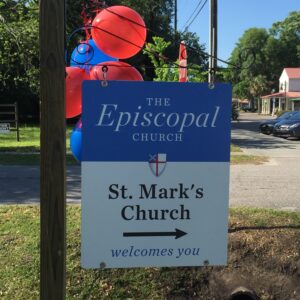 About a year ago, my spouse and I bought a new house. We spent months looking for just the right home for us. Our real estate agent would sometimes talk with us about "curb appeal." What does the house look like as you drive by?
Some houses have lots of curb appeal. And others might not have so much curb appeal but they still look great on the inside. House buyers might never find their way into a great house if there isn't enough curb appeal.
It's not all that different for churches. When people are looking for a new church home, they might drive by to see what your church looks like from the outside. Others might just be driving by and notice that your church looks well-tended and active, or unkempt and stagnant. Church seekers might never find their way into a great church if there isn't enough curb appeal.
I mention all this because summer is a great time to look over your church for its curb appeal. Is the lawn tidy? Is the landscaping neat? Does it look like this is a place where things are happening?
These things do not need to be expensive. Simple things (perhaps a splash of paint here and a snip of the shrub trimmers there) might make a huge difference. Does your church building have a sign out front? Does that sign look great? Does it offer an inviting message?
And if people might have trouble finding their way to your church, you might consider an Episcopal church sign. Forward Movement recently became the official purveyor of church signs, and we'd love to help you reach new people with the Gospel.
When I was a parish priest, we found that inviting groups of people to come work on the church's "curb appeal" was a fun way to connect people with one another. Maybe you'll find the same thing.
If you think your church looks great, send me a photo! If you have an Episcopal Church sign, send me a photo of that. I'm always glad to see how we're doing on curb appeal, because I'm always glad to know how we're doing at making disciples.
Yours faithfully,

Scott Gunn
Executive Director
---
More from our ministry:
Refreshment for lay leaders this summer: Revive small-group series
From ChurchNext: How to Be a Godparent
From Grow Christians: Staying Connected over the Summer Months
Use code GC2022 to save 10% on the Forward Movement website throughout July!