Explore our offerings for every season of the church year
Each season of the year brings new opportunity to inspire your small group or congregation, or to find that inspiration on your own. We invite you to spend your program year with Forward Movement.
We've organized a 12-month path for you and your congregation to follow from fall discipleship courses through summer reading groups.  Take as little or as much as you need for your community.
View this as an interactive booklet:
Spend the year with Forward Movement
---
Autumn
Autumn provides an excellent opportunity to grow and learn as a community.
It's the perfect time of year to start one of our free discipleship courses: Exploring the Bible, Practicing Our Faith, or Celebrating the Saints. Each is designed for all-ages and comes with everything you'll need to run the program, though you can purchase companion books if you'd like. Most content is available in both Spanish and English.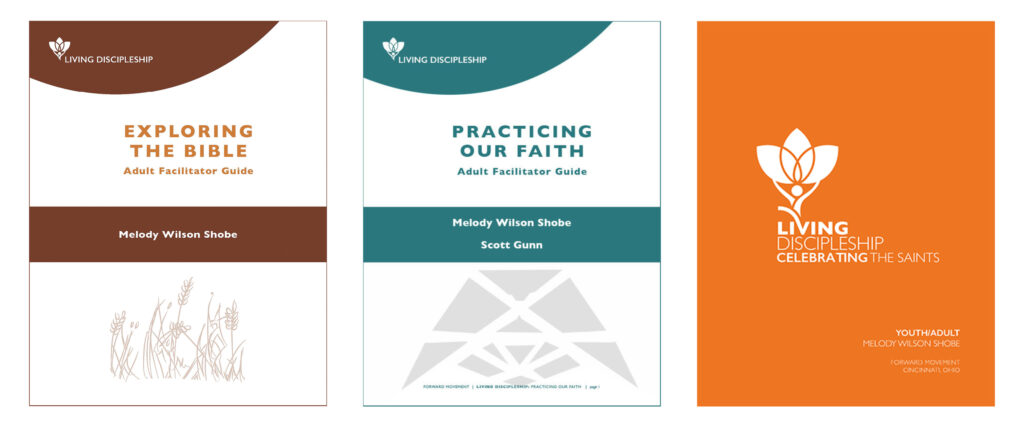 Your church might also want to begin RenewalWorks, which helps churches discover and explore their unique characteristics and helps chart a path to focus on the spiritual growth of their community.
Looking for ideas for children and families, or an inspiring community practicing faith? Grow Christians is our community blog focused on families practicing faith at home. With regular posts from a broad community of writers, this group blog inspires generations to come together as they celebrate the presence of God through the Christian year.
This is an excellent season to get your lay leaders refreshed through the Revive program, especially in this time of upheaval. You can run the complete course for the whole program year or do part of it this autumn.
Finally, if you offer a program for new members, you might find Transforming Questions helpful as a free course for new Christians and seekers.
---
Advent
A season to slow down and reflect on the gift of Jesus in our world, Advent is a powerful time to read a daily devotional with your congregation or small group.
Our newest Advent devotional, Promise & Praise, corresponds with AdventWord, a global community of prayer that invites people to read and respond to a single word each day. The words are drawn from the weekly scripture readings and prayerfully selected as a way to help us ready our hearts and our lives for the coming of the Christ child. Learn more about AdventWord finding a new home at Forward Movement.
Advent calendars are a popular way of marking the season. Get your whole church involved with our popular poster Advent calendars, Slow Down! Quiet. It's Advent.
With illustrations by Jay Sidebotham, these colorable posters suggest ways to mark the days through the Advent season; ideas for prayer, helping others, and being thoughtful about the true meaning of Christmas. They come in packs of 25 for easy bulk ordering for your entire congregation.
The start of the liturgical year is also a great time to introduce people to the habit of daily prayer through the Daily Office. You can pray it with our website or free app, individually or in groups. Visit the App Store or Google Play store to download the Forward Day by Day app.
---
Christmas
We have books and devotionals that make excellent gifts for your loved ones, including gift subscriptions to Forward Day by Day.
As the calendar approaches the New Year, we also ask you to consider donating to our ministry that provides prayer resources to those in need. Click here to learn how you can help.
Twelve Days of Grace is a campaign on social media over the twelve days of the Christmas season to remind us that we're grateful not just for presents under the tree, but for the gift of God's love in Jesus Christ and in our own lives. Share your gratitude on social media with hashtag #graceupongrace every day of Christmastide!
---
Epiphany
With partners from around the Episcopal Church and Anglican Communion, Forward Movement celebrates the Epiphany season with a new round of the Good Book Club. Join people around the world in reading the Book of Exodus using free materials from our partners.
The second book of the Bible, Exodus recounts the journey of the Israelites from slavery to freedom. We hear the great stories of Moses, from his discovery by Pharoah's daughter on the bank of the river to the burning bush to his presentation of the Ten Commandments. Along the way, we encounter God's covenant and explore the grand theme of redemption.
This year, we have a bonus time of scripture engagement: the Good Book Club will dive into the first twenty chapters of Exodus from Epiphany, January 6, to Shrove Tuesday, March 1. For those who want to keep reading, we'll offer a daily reading guide and an overview of the second half of Exodus. That reading period will conclude on Easter.
The new year may bring a renewed desire to deepen knowledge and spiritual disciplines. Our online courses from ChurchNext bring talented and passionate instructors directly to you. Courses cover a variety of subjects and are available for individuals or groups; from church leadership and finances to personal growth and holy habits, and everything in between.
Looking to take up a practice of daily prayer in the new year? We suggest starting with our website prayer.forwardmovement.org or downloading our app on the App Store or Google Play store. Both the website and app integrate our daily podcasts, making new spiritual practices more accessible than ever.
---
Lent
Lent is a season to refocus our lives on Jesus. Churches might like to encourage their members to read a daily devotional, and Forward Movement has several from which to choose.
New for 2022, we are offering The Pilgrim Way of Lent, meditations by staff of the Washington National Cathedral.
The popular Join the Journey colorable calendar poster will help families remember their Lenten journey at home. Illustrated by Jay Sidebotham, the calendar calls to mind daily activities or reflections. (link coming soon)
Lent is a wonderful time to engage with scripture, and Forward Movement has many courses and books to help. During Lent, the Bible Challenge series might be especially timely. For congregations who traditionally offer Lenten programs, many of these can be adapted to work over the five weeks of Lent, whether your groups are meeting in person or online.
Finally, we would be remiss if we didn't mention Lent Madness, where online competition meets saintly devotion. Learn about saints, have some fun, and discover how Christ's light shines through all kinds of people.
---
Holy Week
For those congregations who keep vigil with the Blessed Sacrament on Maundy Thursday, the free Holy Hour devotion could be useful.
If you are teaching about the liturgies and the meaning of Holy Week, Walk in Love: Episcopal Beliefs & Practices has several chapters that will help prepare people for this most important week of the year. The full book walks through the liturgical year, the sacraments of the church, habits of daily prayer, and the teachings of Anglican Christianity.
---
Easter
Easter Sunday might be the biggest Sunday of the year, but it's also the beginning of a season that lasts 50 days. The 50days.org blog features a reflection every day of the Easter season.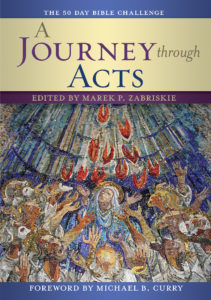 Like Lent, Easter is a fitting time to dive into scripture. We hear from the Book of Acts on Sunday mornings, so why not use the A Journey Through Acts: A 50 Day Bible Challenge or Acts to Action?
We have several other 50-day Bible Challenge books, including all four gospels!
---
Season after Pentecost
This long green season sets our minds on flourishing. Grow Christians is blog for families who are raising children in the faith. You can encourage people to read and act on what they read to bring faith into homes.

Similarly, this is another good time to consider Revive, a program to engage lay leaders and help them thrive.
---
Summer Reading
Why not organize a summer book group? Many of Forward Movement's books come with reflection questions or free courses.
Check out some suggested titles that work well for individual and group reading.
Some of our books have a companion course from ChurchNext. Speaking of ChurchNext, churches can offer group courses or encourage individual exploration with our online Christian formation by video.