Dear friends in Christ,
Advent is coming up, and I don't think I've ever looked forward to it more than this year. This has been such a challenging year in many ways, and Advent brings just the blessing I need. I look forward to Advent's invitation to repent and to focus on Jesus. And I look forward to some of my favorite hymns and scripture readings.
I hope you'll find Advent as life-giving as I expect it will be for me. But this doesn't just happen. We have to make time in a chaotic world for the peace and the reflection of Advent to work in us. Perhaps you'll join me in setting aside some time each day. Perhaps you'll pray the daily office (online or via our morning prayer or evening prayer podcasts).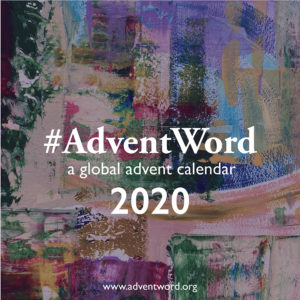 Advent Word is a global movement, a way to pray through the season online and offline. Some suggestions for how to use #AdventWord are available on the Advent Word website. You'll see the links to follow Advent Word on social media and to add your own voice to the conversation there. This year, we have a podcast. And Forward Movement has published a wonderful book of Advent meditations keyed to the words of #AdventWord. In case you still want a creative outlet, there are posters you can buy to color your way through the season. We have Advent Word posters and the ever-popular "Slow Down. Quiet. It's Advent" calendar poster by Jay Sidebotham.
Over the years, Forward Movement has offered many different Advent reflections. You can peruse our books, pamphlets, online courses, and more using our interactive Advent/Christmas eCatalog. (Order by November 16 for standard shipping.)
Of course, you don't need to spend a penny to savor the blessing of Advent. The scriptures are free. Advent Word is free. Quiet is free. And, more important, the grace of Jesus is free.
I do encourage you to make some space in your life for Advent. And let us welcome this blessing we so sorely need.
Yours faithfully,
Scott Gunn
Executive Director

Subscribe to receive Forward Today in your inbox.
---
Listen to today's Forward Day by Day reflection on the Forward Day by Day podcast. Find morning prayer on the Morning at the Office podcast and end your day with the Evening at Prayer podcast. Available anywhere you listen!
---
In case you missed it…
Check out our interactive Advent eCatalog | Forward Movement
Gift idea: Give the gift of prayer with a Forward Day by Day subscription
Event: Join the conversation with Dean Kate Moorehead about her book, Angels of the Bible: Finding Grace, Beauty, and Meaning
Just Launched: Developing a Rule of Life with Hillary Raining | ChurchNext