Dear friends in Christ,
I've repeated a million times, "Forward Movement is not a publishing company. We are a discipleship company." Sure, we publish and sell books, but our mission is to inspire disciples and empower evangelists. Sales is one way we fund our mission, and publishing is one part of our mission.
We publish lots of books on topics of discipleship and evangelism. But we also offer digital resources and courses. We work, often with others, on conferences, such as Rooted in Jesus. I hope our offerings are helpful to you and your church. Do not hesitate to contact us and let us know!
Much of what we do is offered free of charge. Sometimes we subsidize the cost of resources to keep them affordable. Every year we donate more than 100,000 pieces of literature to people who are incarcerated, to people in the military, and to those who are hospitalized. Sales certainly help us, but it's not the only way to fund our ministry.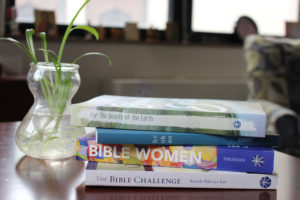 I'd like to invite you to support the ministry of Forward Movement in two specific ways. First, if you are buying books, please consider buying them directly from us or from your local independent bookstore. Lots of Episcopal congregations and dioceses have bookstores, and your purchase there supports them and us. If you buy from us directly, that also supports our ministry. If the best thing for you is to purchase from some of the major online websites, we certainly want you to do that. But know that we see less money from those sales, which means less funding for our ministry.
Second, if you would like to see a vibrant Forward Movement continue to work in inspiring disciples and empowering evangelists in the Episcopal Church and beyond, please consider a generous gift. We have a balanced budget, but with more support, we could offer more resources. We'd love to do that.
It is a great joy to proclaim the Good News of God in Jesus Christ in our work at Forward Movement. I'm grateful for all the support you've already given, and I thank you in advance for all you and your church can do to help us reach more people.
Blessings to you all.
Yours faithfully,
Scott Gunn
Executive Director
---
Today's Flash Sale: For the Beauty of the Earth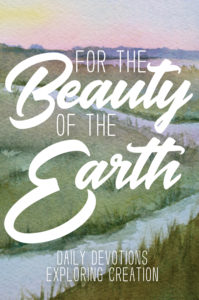 God saw every living thing that was made, and indeed, it was very good. -Genesis 1:31
Dance along with the wind of God, be bathed in the primal waters, and look with awe and wonder on the myriad creatures God has made. Spend a day, a week, a month, or the whole year basking in the wonder of both fruit and flower, night and day, and everything thing that creeps upon the good earth. You are part and parcel of the very good creation God has made.
Join watercolor artist Kathrin Burleson and diverse voices from across The Episcopal Church in exploring the wonders of Creation and the beauty of the Creator. Burleson's Creation-inspired watercolors offer inspiring visualizations that enhance the book's 365 daily meditations, written by authors across the church and across the country.
Regular: $20
Today: $15
*Discount is valid until 11:59 p.m. Eastern Time