Welcome back to the latest In Case You Missed It, a.k.a. ICYMI, our weekly blog roundup of the latest stories around the @fwd_mvt and #Episcopal world.
How is your Lenten practice going? Have you found time for prayer and reflection? Perhaps the best "new" prayer resource to try is the one readily available in any pew: The Book of Common Prayer. In this week's Forward Today, Scott wrote about this remarkable resource, noting that "the prayers that we use week in and week out are like beloved friends, but there are also some gems lurking in the lesser-trod parts of our prayer book."
And on Facebook, we invited folks to share their favorite prayers. We got some great answers, including:
"Prayer for the morning on p. 461. I pray this one with nursing home residents."
"The one that endorses doing nothing gallantly!"
"The entire 1928 BCP."
"I so like this simple BCP prayer at day's end: O Lord, support us all the day long, until the shadows lengthen, and the evening comes, and the busy world is hushed, and the fever of life is over, and our work is done. Then in thy mercy, grant us a safe lodging, and a holy rest, and peace at the last. Amen."

We hope you'll say hi on Facebook—and like Forward Movement if you haven't already—and share your favorites!
For more on what the Book of Common Prayer has to offer, we also highly recommend Inwardly Digest, Derek Olsen's terrific new book on how to use the BCP as "a map to a deeper relationship to God."
On the subject of daily prayer and practice: We always love to hear how readers have used Forward Day by Day over the years. And this week we heard a really cool story: Duke Ellington was a Forward Day by Day reader! He even marked up his copies in ways that connected to the music he was working on. Here's one from 1969:
How cool is that? You can read more about Ellington's Day by Day practice here (p 347–350).
A certain famed March tournament saw some a big upset this week. We speak of course of Lent Madness, in which Franz Jägerstätter edged Joan of Arc to advance. Perhaps the extra umlaut powered him to victory.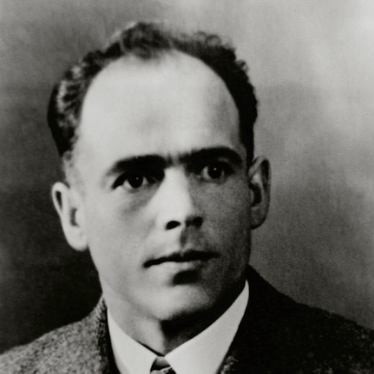 Is your bracket already busted? Can Franz make it to the Elate Eight? If you haven't joined in the Madness fun, do stop by and cast your votes—and check out the informative and entertaining saintly bios contributed by LM's celebrity blogging squad.
Wishing you a peaceful week—and bracket success!