Welcome back to In Case You Missed It, a.k.a. ICYMI, our weekly blog roundup of the latest stories around the @fwd_mvt and #Episcopal world. Here are some of the topics that captured our attention this week.
We should probably call this week's edition In Case You're Missing It; right now in Dallas, folks from around the church are gathering for Evangelism Matters–or as it's known in the social sphere, #evangelism16. If you're not attending in person, fear not! There's a live stream showing several excellent workshops and services, and it's playing as we speak. Tune in now!
We loved this selfie from Father Albert Cutie from this morning's panel:
For more photos from Texas, check out the Evangelism Matters Conference photo album on our Facebook page, where Frank Logue is uploading pics from the gathering. Here's another good one, of Stephanie Spellers and our own Scott Gunn: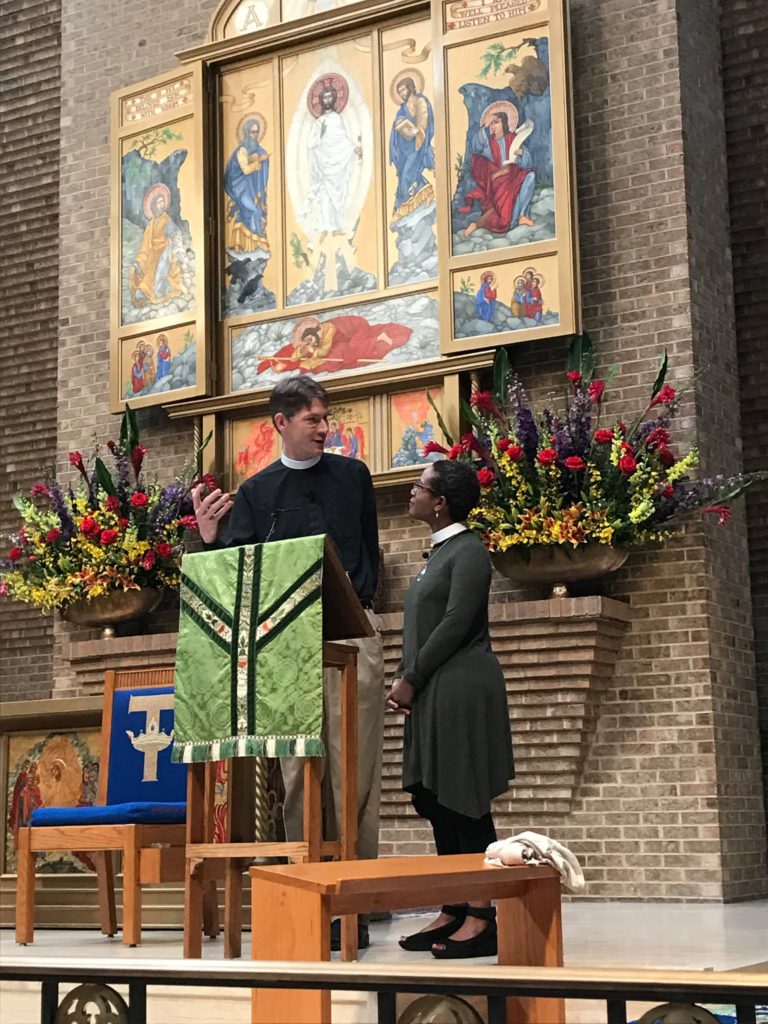 There are lots of other great pics and key quotes popping up all the time on the hashtag. A few of our favorite quotes so far:
"The way we present the message of Jesus must change to meet the culture of the day."
"We must put down mission as colonialism, take up the work of witnessing as lovers of people–like Jesus."
"We need people gossiping the gospel."
Good stuff! Keep an eye on #evangelism16 through tomorrow (Sat 11/19) for lots more.
Elsewhere in the Episcopal world, we're counting down to the season of counting down. Writing in Forward Today, Scott looked toward Advent with a sense of excitement and relief:
"In my entire life, I've never looked forward to Advent more than this year. I can't wait for the season of quiet hope. I long for time to pray and to work for justice and peace. I look forward to my daily prayers with scriptures that promise grace and mercy."
Amen.
(NB: If you'd like to order print Advent resources from Forward Movement–including our English and Spanish calendars–today is our shipping deadline.)
Speaking of hope: After a contentious week for the nation, our Question of the Week wanted to know:
We deliberately left this one pretty open-ended, and we got some good answers, ranging from "Chatting with colleagues in the office at the end of the day" to "in an urban church; at a local museum; at my library." You can add yours here.
Wishing you a peaceful weekend.