Dear friends,
We've been working on some powerful new resources that we are excited to share with you. As the busyness of autumn returns and we fall into our normal patterns, we hope that these resources will support your daily prayer habits and reinvigorate your spiritual life.
---
Invite Welcome Connect
By Mary Parmer
Guided by the gospel imperative to "Go and make disciples of all nations," the ministry of Invite Welcome Connect equips and empowers individuals and congregations to practice evangelism, hospitality, and connectedness. Invite Welcome Connect's founder, Mary Parmer, shares the deep truths of this ministry as well as practical steps to assess your faith community and begin implementation. This resource also features stories of transformation from more than two dozen lay and clergy leaders. Foreword by Michael B. Curry.
Reclaiming Christianity
By Claude E. Payne
In a world hungry for the hope of Jesus, Episcopal Bishop Claude E. Payne offers a roadmap for individuals and churches to seek and establish rich spiritual lives and to connect deeply with God and our neighbors. Too often, spirituality is privatized and kept under wraps, not to be talked about in public circles. But Payne encourages us to reclaim our faith in the public square, in our communities, and with our family and friends. After nearly five decades in ordained ministry, Payne writes that he has never been more optimistic about the future of Christianity.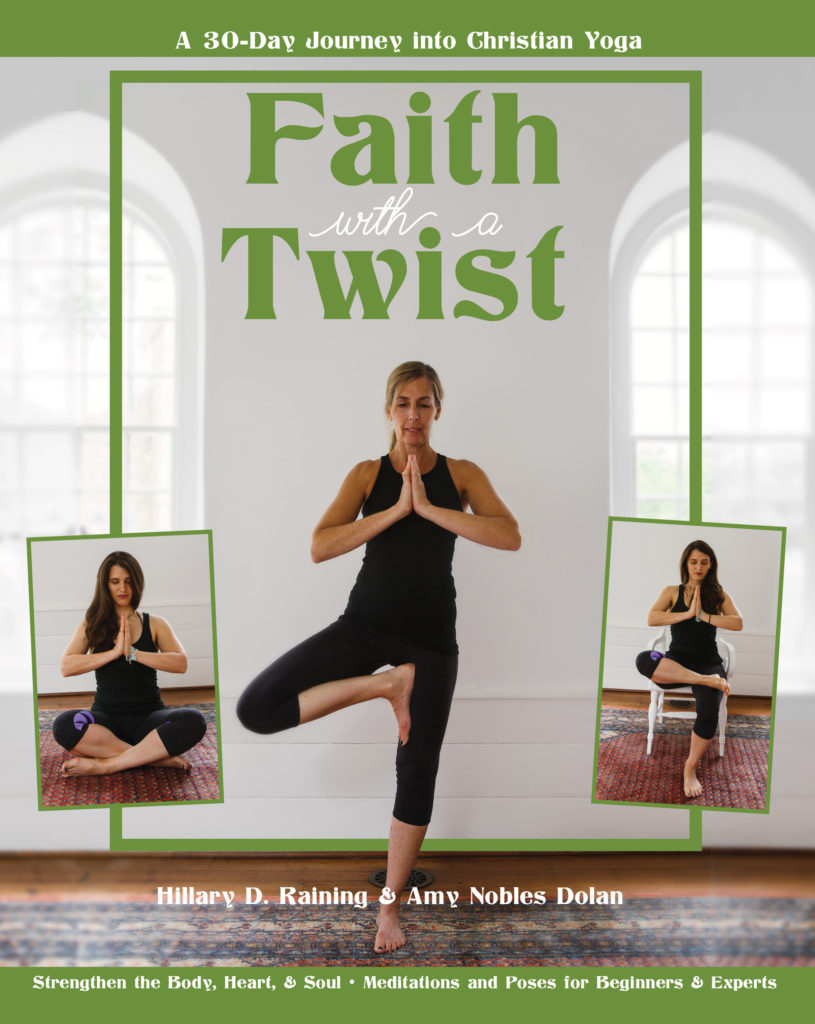 Faith with a Twist
By Hillary D. Raining and Amy Nobles Dolan
Faith with a Twist connects the traditional eight limbs of yoga with the church's understanding and emphasis on living a holy life. This approach creates a unique blend of spiritual practices and religious wisdom that are perfect for the yoga novice and the experienced practitioner alike.
---
Acts to Action
Edited by Susan Brown Snook and Adam Trambley
With a focus on Acts Chapter 8, editors Susan Brown Snook and Adam Trambley and contributors from across the Episcopal Church discuss how these lessons from Christ's earliest followers apply to the mission Jesus still gives us today: to be his witnesses in our churches and neighborhoods and to the ends of the earth. The authors explore essential elements of church mission, including worship, proclamation, loving and serving, repentance, and knowing the community.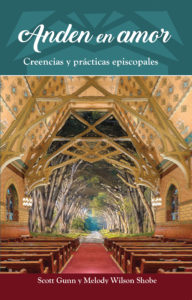 Anden en amor
Scott Gunn y Melody Wilson Shobe
En este libro dos sacerdotes episcopales (Scott Gunn y Melody Wilson Shobe) nos hacen recorrer El Libro de Oración Común, la vida cristiana y las creencias básicas de nuestra fe. Este libro explora el año litúrgico, los sacramentos de la iglesia, los hábitos de la oración diaria, y las enseñanzas del cristianismo anglicano. Descubre cómo la oración forma nuestras creencias y cómo nuestras creencias nos conducen a una relación más profunda con Jesucristo.
Also available in English: Walk in Love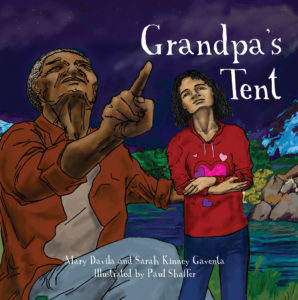 Grandpa's Tent
By Sarah Kinney Gaventa and Mary Davila
Illustrated by Paul Shaffer
Grandpa's Tent is a companion for children and families as they experience death, perhaps for the first time. The book explains what the Bible says about death—and life after death—and walks gently and honestly through the process of saying goodbye, attending the funeral, and grieving a loved one. The book also includes helpful talking points for adults to discuss death with children.
The Spy at Jacob's Ladder
By Lindsay Hardin Freeman
Illustrated by Paul Shaffer
From the author who introduced you to The Spy on Noah's Ark, this collection of stories, told from the inside out, are sure to stir up your heart and mind as you read along, meeting old friends and making new ones. You are invited to be a spy too at some of the most beloved stories of the Bible, placing yourself as participant and witness to God's unfolding and unfailing grace and love.