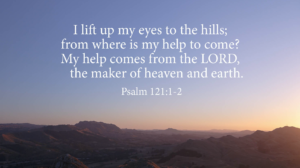 Dear friends in Christ,
We face a challenging time for the church and its members. Forced into isolation for our safety, it can feel like a painful exile from the familiar routines of life. At Forward Movement, we've been busy providing resources that we hope will be useful for the church and inspiring for its members. Many of these resources are free, thanks to your generosity.
You can imagine that hospitals and nursing homes need the most help right now, including spiritual support. The scriptures and devotions in Forward Day by Day provide a beacon of Gospel hope.
I have recently assumed the role of Pastoral Care Coordinator here at Billings Clinic Hospital. I previously served at the Shepherd Center in Atlanta, where we had great interest in the Forward Day by Day devotionals that you so generously provided to us each quarter.
I would love to incorporate Forward Day by Day here as one of the resources we can offer our patients, staff, and family members. I think they would greatly appreciate the perspectives provided in this devotional. I'd love to start with 100 copies. Can you help?
We received this request last week, and we sent 150 copies of Forward Day by Day, including large print and Spanish language, to the Billings Clinic. With your help, we will send more to hospitals that need them. Let us know of a hospital or clinic who could use Forward Day by Day.
Sales and donations sustain Forward Movement. As you might imagine, as we adjust to our new reality, our sales have significantly slowed. We always hope you support your local church first, but if you are able, Forward Movement could use your support now. We've walked with disciples since 1935, and we want to continue that journey with you through this crisis.
Will you make a generous gift to sustain Forward Movement today?
You can make a gift online, or call our friendly staff during business hours (800-543-1813) or mail a check to the address below.
Thank you for your financial support. And thank you for your prayers. Know that the Forward Movement staff gathers each day to pray for you and the needs of the whole world.
Yours faithfully,