Welcome once again to In Case You Missed It, our new blog roundup of the latest stories around the #Episcopal world. Here are some of the topics that captured our attention this week.
Lots of Episcopal folks were at the Claggett Center in Maryland for the Discipleship Matters conference, hosted by RenewalWorks and Jay Sidebotham. For those who couldn't attend, the lively #discipleship16 hashtag archives some of the highlights and key takeaways. For another good read on the meaning of discipleship, check out this reflection from Scott Gunn.
We also enjoyed the photos we saw from Claggett—check out this one from Scott next to the conference logo!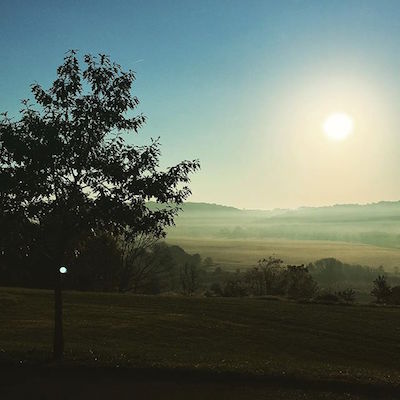 There is still much work to be done to support those affected by Hurricane Matthew. Episcopal Relief and Development issued this press release detailing their efforts, in Haiti and elsewhere, and how you can help. You can also download bulletin inserts here.
If you haven't checked it out yet, the Episcopal Church's 'Thursdays at 2' video series is really terrific—great stories every week, beautifully produced. Here's the latest, on The Crossing, a group of young adults meeting in community weekly in Boston.
At Forward Movement, we're continuing to share prayers each day leading up to the election. It's been amazing to see the response to these–a testament to the power of prayer and the Episcopal community (and beyond). Here's a favorite from this week:
OCT 20: Pray for peace in the world and in our nation
To join us for each day's prayer as it's posted, follow/like Forward Movement on Facebook, Twitter and Instagram. You can read the full season of prayers and download them as bulletin inserts at forwardmovement.org/election.
Wishing you a peaceful week.